A Few Words About Me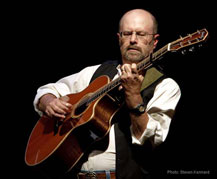 Biologist/Naturalist/Musician...

...but not necessarily in that order! In short, a rennaisance guy. Want proof? Ask my best friend, and my wife, Pat, how many times my life has done an about face ("sharp left turns in my life-track"), when I've reinvented myself.

The first turn was quitting an unsatisfying job and starting University at 30. I finished my PhD in phytochemical ecology in '97. The second turn was managing a biology station and research lab in central Texas for 10 years. The third (last?) was returning to Canada, to a new Nova Scotia home, and to a life filled with music...
Read More